Feel Mauritius, Feel Mauritian
Feel the soul of Mauritius
Here's your getaway.
Here's your hideaway.
Where you sense the diversity of Mauritius…
Where you uncover the real vibe of our island…
Where you feel the thrill, the energy and endless experiences…
Where you stop. Where you breathe and come alive again.
Choose your destination.
Choose your mood.
Everyday becomes a new adventure.
An exquisite dive into the Mauritian island life.
Barefoot in the sand.
Take first-row seats to a sunrise… or a sunset.
 
Relish authentic & creative local dishes.
Come back to a home-made pwason sos kreol.
Uncover the treasures of our history.
Discover the treasures our people are.
Reconnect to your loved ones.
Cherish every minute of your love story.
Enjoy every high.
Make the most of every slows.
Veranda Resorts.
Feel Mauritius. Feel Mauritian.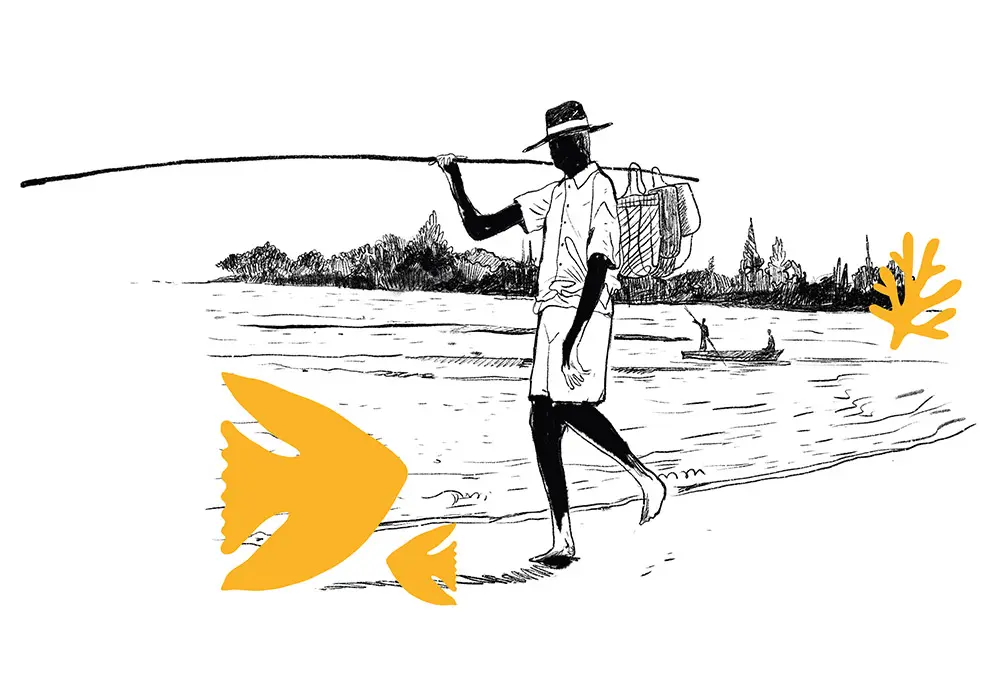 True Mauritian Experience

Sunset Vibes
Let yourself be carried away by the rhythm of the Séga Tipik. A band sets the tone, while the warmth of the campfire invites you to relax and admire the grace of the dancers. This evening is a unique sensory and human experience that you will not soon forget.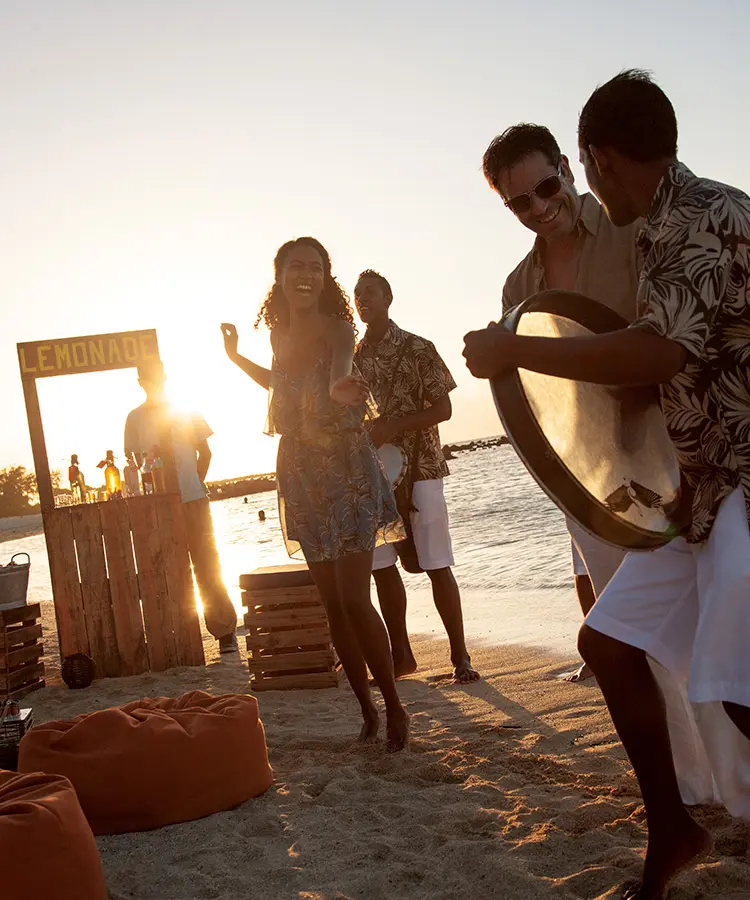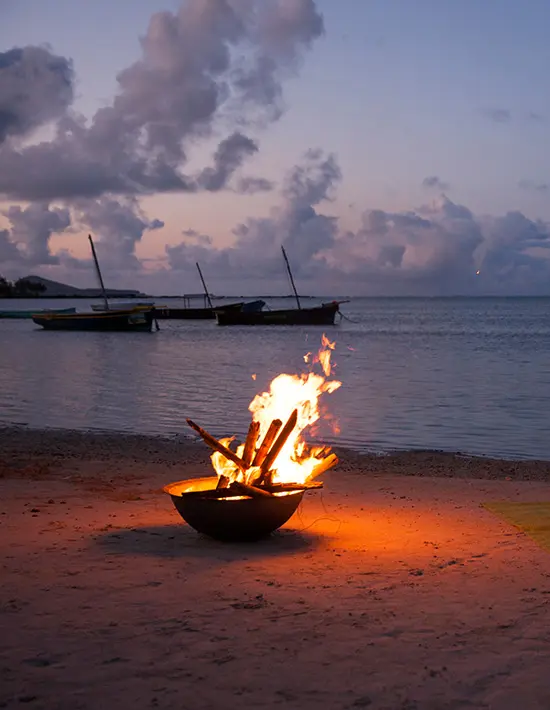 Ti Bazar
It is through the sometimes unexpected encounters that we feel inspired, and share our heritage. It is because we believe in these encounters of a lifetime that we share with our clients the passion and know-how of local craftsmen. These Mauritian talents shape our culture, and we wish to showcase them in our boutique hotels. Their creations will also provide you with great ideas for souvenirs to take home.
Lamizik Otentik
Our island is full of musical talents that Veranda Resorts wishes to highlight in our hotels through a unique and authentic musical entertainment! During your stay, you will have the opportunity to attend a typical Sega show, learn to play a traditional Mauritian instrument and discover the rising stars of the local scene. The best bands, musicians and singers of the island perform all year round at Veranda Resorts.
Book Pause
Veranda Resorts invites you to a moment of escape in the middle of your tropical getaway by diving into an unbounded world of imagination or discovery... However, we invite you to devour a range of books on Mauritius, comfortably settled on a pouf or wrapped up in an armchair near our library.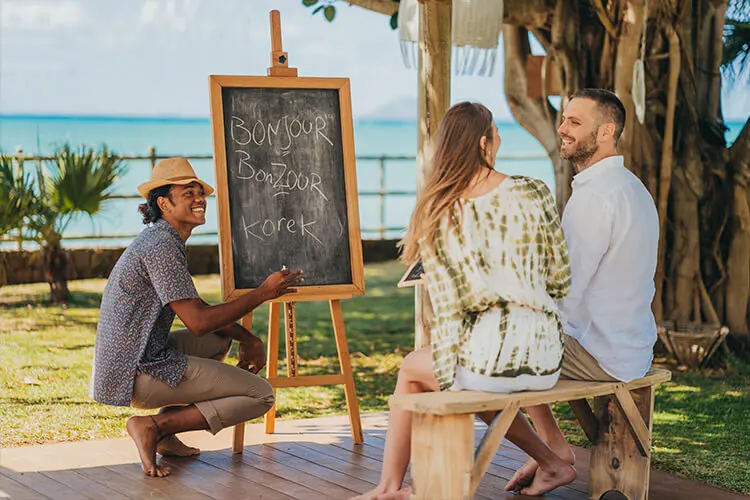 Koz Kreol
Get acquainted with this beautiful singing language and its colourful expressions! The Creole lessons at Veranda Resorts are above all a convivial moment of cultural sharing that will allow you to learn practical phrases that will help you during your stay.
Ti Zistoir
At the Timomo Kids Club, we invite your children to discover the fascinating legends and tales that have shaped the Mauritian imagination, discovering the island in a unique way: through our "Ti Zistoir" so beautifully narrated... They will also be introduced to the amazing world of Mauritian comics.
Rum Shack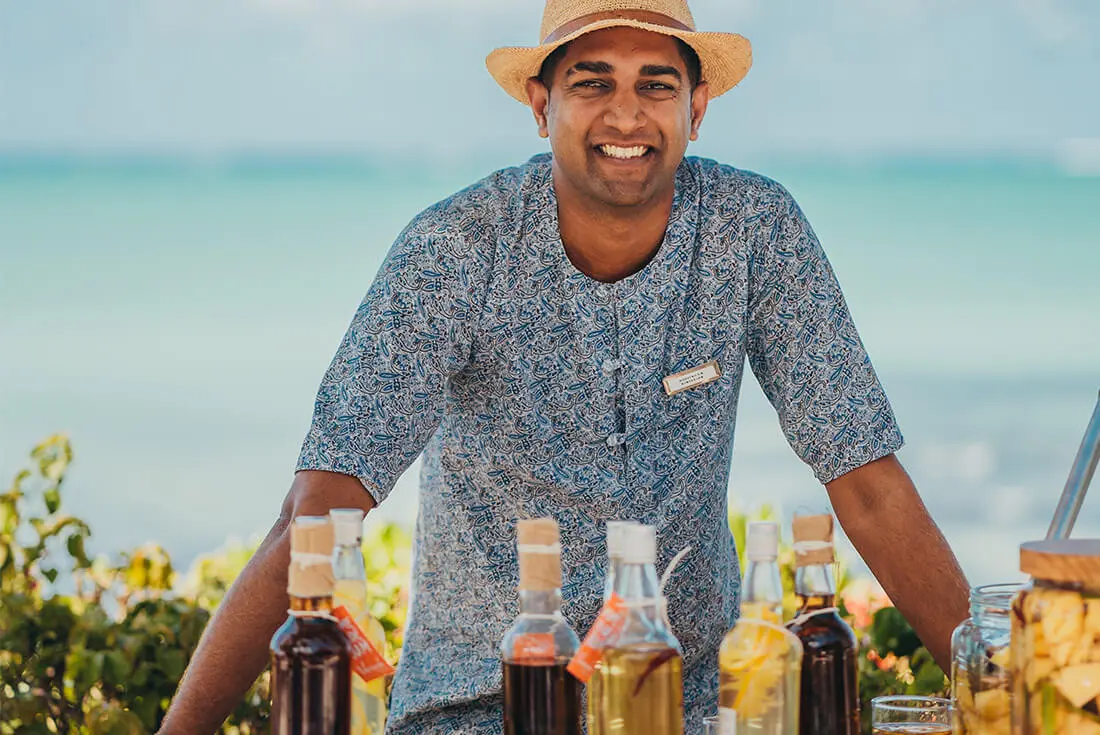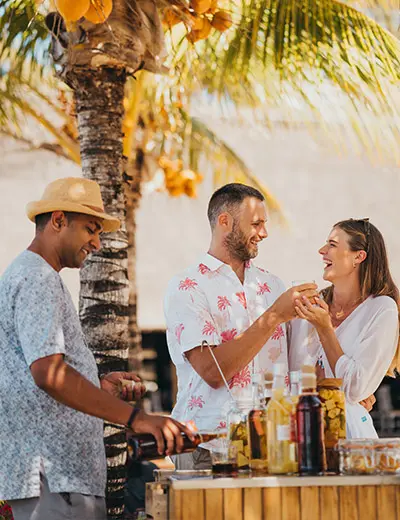 Much more than a simple rum bar, this is a unique sensory experience. Comfortably settled at the bar, a variety of local rum and a passionate mixologist will help you to create your own signature drinks. From sweet tropical and fruity flavours to bold and spicy, your imagination will take the lead.
Nou Snack
The fragrant wisps of spices browning in the "karai". Discover the spicy, the crunchy and the unknown...and don't hesitate to talk to our Chef behind the stove. He will surely have some tales to share about the dishes he creates for you, and even share some recipes to recreate at home. "Nou Snack" is a daily explosion of flavours, colours and tastes, a unique culinary experience not to be missed during your holidays.
Saver Lokal
Veranda Resorts propose à ses clients une découverte gustative variée à travers des recettes locales parfois salées, parfois sucrées, souvent épicées.. Que les clients devront réaliser individuellement avec les conseils avisés de notre Chef. Une fois la recette finalisée, place à la dégustation.
Tifin
More than a drink, tea is a convivial ritual that can be found in every Mauritian home. At tea time, in our Veranda Resorts hotels, we invite you to share this comforting tradition from our childhood, and to share it, in turn, with your loved ones. The sweet and smoky fragrance of the black tea straw infused in water with spices is enjoyed hot and accompanied by delicious fried foods and other Mauritian delicacies, sometimes sweet, sometimes salty or even spicy and hot. Flavours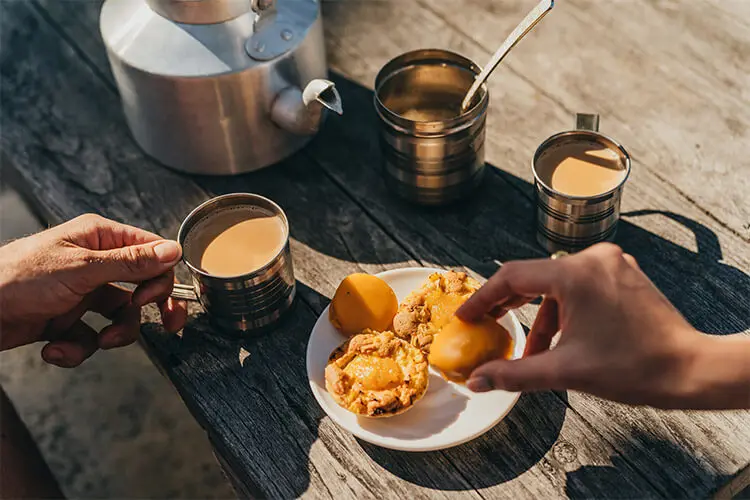 Kot Tibay
How about varying the pleasures of Mauritius every day to appreciate the diversity of our cuisine? At Veranda Resorts, on the lunch and dinner buffets of each hotel, a little culinary surprise is guaranteed. From pickled fruits to unique curries you won't find anywhere else, not to mention the iconic local vegetables, the selection will be quite exciting. And for the more curious, Tibay/Tantine has a myriad of stories to share. Are you ready for a daily culinary adventure?
Taste Buddies
Dive into the culture of Mauritius through the richness of its cuisine on our guided culinary tour in Port Louis. Wander the narrow streets of the capital, meet Mauritians and hear their stories, look up and see the wonders of colonial architecture mixed with modern buildings, making this city a living museum. The food, like the city itself, is a fusion of unique flavours, blending tradition and modernity to create the best holiday memories.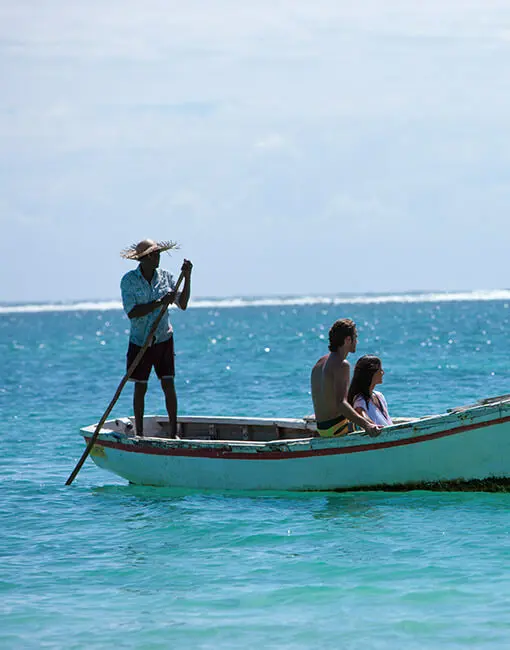 Lapirog
At Veranda Resorts, you will discover the beauty of the Indian Ocean in a traditional wooden pirogue. Accompanied by our Captain, take part in the unique cultural experience of traditional fishing, a romantic walk on the lagoon or snorkelling near the coral reef.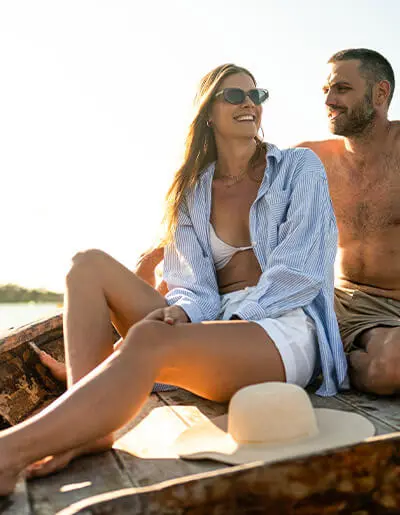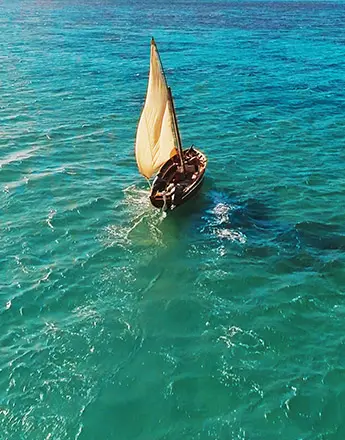 Croisières Australes
It is on board a sumptuous catamaran that you will discover the lagoons of the four corners of Mauritius. Each hotel has its own coastline, and Veranda Resorts offers its guests a one-day catamaran cruise to the most beautiful sites of Mauritius. Enjoy unique landscapes and marvel at the underwater world during this unforgettable day.
World of Seashells
The World of Seashells presents 8000 pieces from the collection of Mr. Le Court de Billot, a passionate Mauritian seashell collector that we invite you to discover. And if you are looking for an original souvenir to bring back in your suitcase, stop by the shop to discover the magnificent products on sale, inspired by these marine wonders.
PikNik
The beach picnic is a childhood memory cherished by Mauritians. Associated with sunny Sundays or school holidays, these picnics bring people together for a convivial meal. At Veranda Resorts, you can make your own memories by experiencing this famous picnic by the water. A Mauritian lunch to take away in a cooler, cold drinks and a beach mat... we have thought of everything!
Authentic Island Living